Artrillian Domain Of Xzendor7 Fractal Art Composition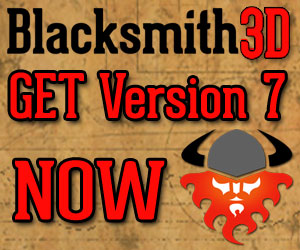 The Atrillian Domain Of Xzendor7 Is A Minor Modification Of The Background Image I Created For My Xzendor7.com Website Upgrade That Now Includes An Image Gallery.
I Added A Few Extra Fractals To Make The Image More Dynamic And To Give The Central Fractal Object A Sense Of Depth.
The Colors Are Deep Copper With Golden Highlights Through Out With An Offset Velvet Blue Ring That Surrounds The Fractal Element Of The Piece.
To The Diamond Shape Central Fractal Element I Added A Radiating Star Cross Fractal And A Platinum Glass Looking Swirling Fractal Element Which Enhances The Stylish Appearance Of The Piece.
In Total This Fractal Art Composition Is Composed Of 16 Objects Derived From 9 Fractal Elements Created With The Fractron 9000 GPU Based Fractal Generator, Post Processed Using The PhotoImpact And Photo Elements Image Editors.