Beauty Of Tinious Fractal Art Composition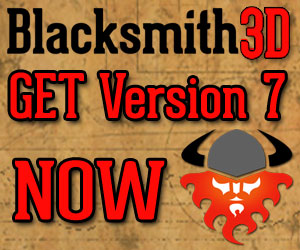 The Beauty Of Tinious Is Another Fanciful Fractal Art Composition That Features Large Fractal Elements For Bold Look.
The Swirling Forms Mesh Nicely Together Creating A Radiant Piece With A Circular Glowing Blue Background With A Hint Of A Violet Halo That Emphasizes A Tower Like Structure With An Antiqued Metal Look.
At The Sides Are Two Swirling Fractal Clouds Composed Of Violet, Gold, Orange, Rose, Tan And White Color Elements.
The Secondary Lower Part Of The Structure Are several Fractals Creating A Lantern Type Look Which Is Accented With A Blue Violet Fanned Winged Fractal Elements Which Transitions The Colors Of The Major Fractals Creating A Smooth Blend Between The Elements.
Just Below Are A Pair Of Glass Cloud Spiral Fractals That Create A Nice Contrasting Base That Seem To Have Light Reflecting Off There Surfaces; And Two Final Fractals Off To The Sides Provide A Curtain Type Effect To Complete The Piece.
Beauty Of Tinious IS Composed Of 44 Fractal Objects Which Are Comprised Of 17 Fractal Elements Created With The Fractron 9000 Fractal Generator, Assembled And Post Processed With The Photo Elements Image Editor.