Flight Of The Corbius Fractal Art Composition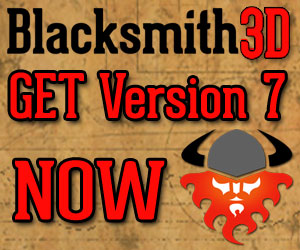 The Corbius Project Was To Be The Crowning Achievement Of The Human Exploration Of Space.
It Was The First Spaceship That Was Capable Of Visiting Galaxies That Neighbor The Milky Way Galaxy In A Matter Of Months.
This Was A Monumental Accomplishment Since Up To This Time It Took Probes Hundreds Of Years To Reach Other Galaxies With The Most Advance Propulsion System That Yet Been Devised.
Man Was Just Receiving Data From Missions That Had Been Launched 5 Generations Before, When The Genius Of Our Time Dr. Milikan Corbius Proposed The Trans Tunneling Theory Of Hyper Acceleration.
With The Use Of His Theory And The Implementation Of New Acktinian Propulsion System, It Was Now Possible To Explore Other Galaxies In The Span Of A Human Lifetime.
It Took 25 Years To Build A Ship Capable Of Travel To Galaxies Beyond The Milky Way And In Honor Of The Man That Developed The Theory And The Propulsion System This Ship The First Of It's Kind Was Named Corbius.
Hopes Were High That Man Would Now Join The Elite Group Of Species That Were Capable Of Galactic Travel And That We Would Now Discover Technologies That Would Advance The Human Race By 100,000 Years OR More.
...The Corbius Was Now Ready For It's Maiden Voyage And As She Ventured Out Of The Solar System Past The Many Monitoring Outpost; The Corbius Engaged It's Hyper Acceleration Drive And Was Never Heard From Again. That Is, Until Now; 50 Years Later!
As The Corbius Enters The Solar System And Pierces Earth's Atmosphere As Though It's Ripping Through The Fabric Of Space Itself, Earth Bound Military Forces Prepare To Board The Corbius Hoping To Find Out Where She's Been And What If Anything Has Happened To Her Crew Of 10,000 Engineers, Scientist And Military Personnel...
Flight Of The Corbius Is A Fractal Art Creation Consisting Of 24 Objects Comprising 12 Fractal Elements Created With The Fractron 9000 GPU Based Fractal Generator With The Elements Arranged And Post Processed Using The Photo Elements Image Editor.
I Tried To Create In This Fractal Art Composition A Piece That Had The Look And Feel Of The Sci-Fi Fantasy Vintage Artwork That Was Popular In The 1930's And 1940's When Science Fiction Was Filled With All Sorts Of Wonder And Fanciful Ideas.