Kydirin The Symbol Of Atophos Fractal Art Composition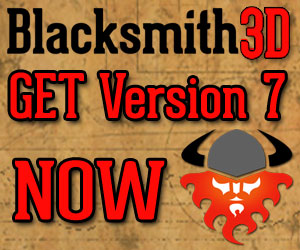 Kydirin, The Symbol Of Atophos Legend Has It; Is The Key To Unlocking The Gate To The Realm Of Tylenius 7.
Tylenius 7 Is The Only Part Of The Known Galaxy Where No Ship Can Pass Through. Estimate Put It's Area At About 333 Parsecs.
An Ship Approaching This Area Is Immediately Disabled, As All Energy Is Drained From It's Systems.
Even The Most Advance Galaxy Class Anti Matter Drive Base Ships Are Drained Of There Power; So No One But The Fool Hardy Dare Tempt Fate.
Kydirin Though Is Believed To Be Encrypted With The 7 Elements Of Knowledge That Not Only Will Allow Passage Into Tylenius 7, But Will Also Allow The Holder Of The Symbol To Take What They Wish From This Realm.
No One Knows What Exist There, But Many Are Willing To Take The Risk To Find Out.
The Question Is Are They Smart Enough To Decipher The Key And Brave Enough To Venture Within; Or Should I Say, Are You Smart Enough And Brave Enough To Challenge The Unknown?
Kydirin Is A Fractal Art Composition That Is Composed Of 20 Fractal Elements That Were Made Using The Fractron 9000 Fractal Generator; Then The Fractal Elements Were Assembled In The Photo Elements Image Editor Creating The Image You See Before You.