Stairway To Heaven - The Path To Glory Fractal Art Composition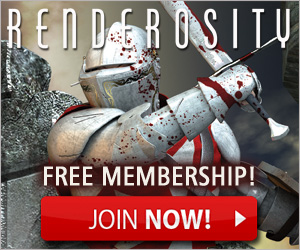 Stairway To Heaven - The Path To Glory Is Meant To Be An Inspirational Piece Of Hope And Transfiguration, As We Leave The Negative Things Behind And Journey To A State Of Perfection.
This Is The Last Of My Heaven Series Fractal Art Compositions. The First Piece Of The Series Is "The Temple Of Heaven" And The Second Piece Is "The Path Of Light".
Though This Is The Last Image Of The Three Part Series It Is The Originating Concept That I Was Not Able To Implement To My Liking And Which Resulted In The Other To Afore Mentioned Pieces As I Worked On Creating The Image I Was Looking For.
Working With The Other Images Allowed Me To Complete The Piece In A Manner That Realizes The Original Idea As I Am Now Able To Get The Right Perspective And Structural Orientation To Make The Image Work.
I Was Trying To Keep Things Simple But As You Can See I Got Carried Away (This Piece Screams At You), But Everything Has Fallen Into Place To Create An Image That To Me At Least Is A Mystic Relevation Of The Mind And Spirit.
The Complex Structure That You See At The Lower Mid Section And Bottom Was Created Using One Fractal Element, Duplicating Several Times, Flipping And Resizing Each Duplicated Element To Form An Interesting Structure.
The Entire Cloud Structure Is Created Using One Fractal Cloud Element And Duplicating That Over A Dozen Times, Changing The Orientation And Overlapping The Elements For A Much Larger Piece.
The Same Approach Was Also Used For The Nebula Clusters And The Color Was Altered For More Visual Impact And To Enhance The Central Portion Or Main Theme Of The Piece; The Stairway To Heaven And The Surrounding Fractal Arch.
All Lighting Effects That You See In The Stairway To Heaven Are Achieved By Selecting The Proper Fractal Elements And The Duplicating Them. This Allows For The Intensity Of The Pixels To Add Together Creating A Brighter Image. To This I Used Photo Elements Level Filter To Enhance The Tones For A More Vibrant Look.
In This Creation I've Alse Added A Texture To The Main Background Image But Not TO The Light Sources Of The Image Which Gives A Mix Of Texture And Non Textured Transitioning Portions Of The Image.
The Stairway To Heaven Is Composed Of 19 Fractal Elements, Each Generated Using The Fractron 9000 Fractal Generator And Assembled Into A Fractal Art Composition Using The Photo Elements Image Editor.