View To Eternity Fractal Art Composition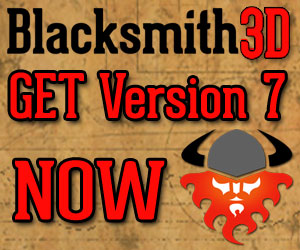 View To Eternity - When We Look Up In The Night Sky We See The Glory Of The Eternal Creation.
It's Awesome Wonder That Holds No Bounds And Teaches Us Of Just How Small We Truly Are.
In This Place The View To Eternity Can Be Any Of Our Choosing Freeing Us Of Our Physical And Technological Constraints.
View To Eternity Is A Sci-Fi Fantasy Fractal Composition That Depicts An Ancient Structure With A Space Portal Structure That Allows The Viewing Of Any Place In Deep Space Of The Known Universe.
Surrounding The Structure Is Supporting Rock Walls Will A Platform That Leads To The Main Structure. This Stepped Platform Looks Like A Winged Creature And Gives The Sense Of The Size Of The Of The Structure.
The Background Is A Building Structure That Looks Like It Was Built Into The Rocks And It's In Blue To Balance The Color Of The Portal Viewing Structure At The Center Of The Image.
View To Eternity Is Comprised Of 101 Fractal Objects, 1 Mandelbulb Layer That Has Been Filtered Through A Kaleidoscope Filter. All The Parts Were Assembled And Post Processed Using The Photo Elements 7 Image Editor Using A Total Of 266 Layers.