Xzendor7 Pictorem Shop 15% OFF Prints. - Use Code: XZ7PRINTS15OFF - Click /Tap Artwork To Go To Shop. - Note: Shop Opens In New Window.
Two Virgins
Two Virgins c1903 by French Painter Edouard Bisson (1856 – 1945); is known for his idealized and romanticized paintings of women in atmospheric landscapes. Bisson's work focused on elevating a stylized form of feminine beauty during the Fin de Siècle.
This is a retouched digital art reproduction of a public domain image that is available as a canvas print online.
Info Below From Wikipedia.org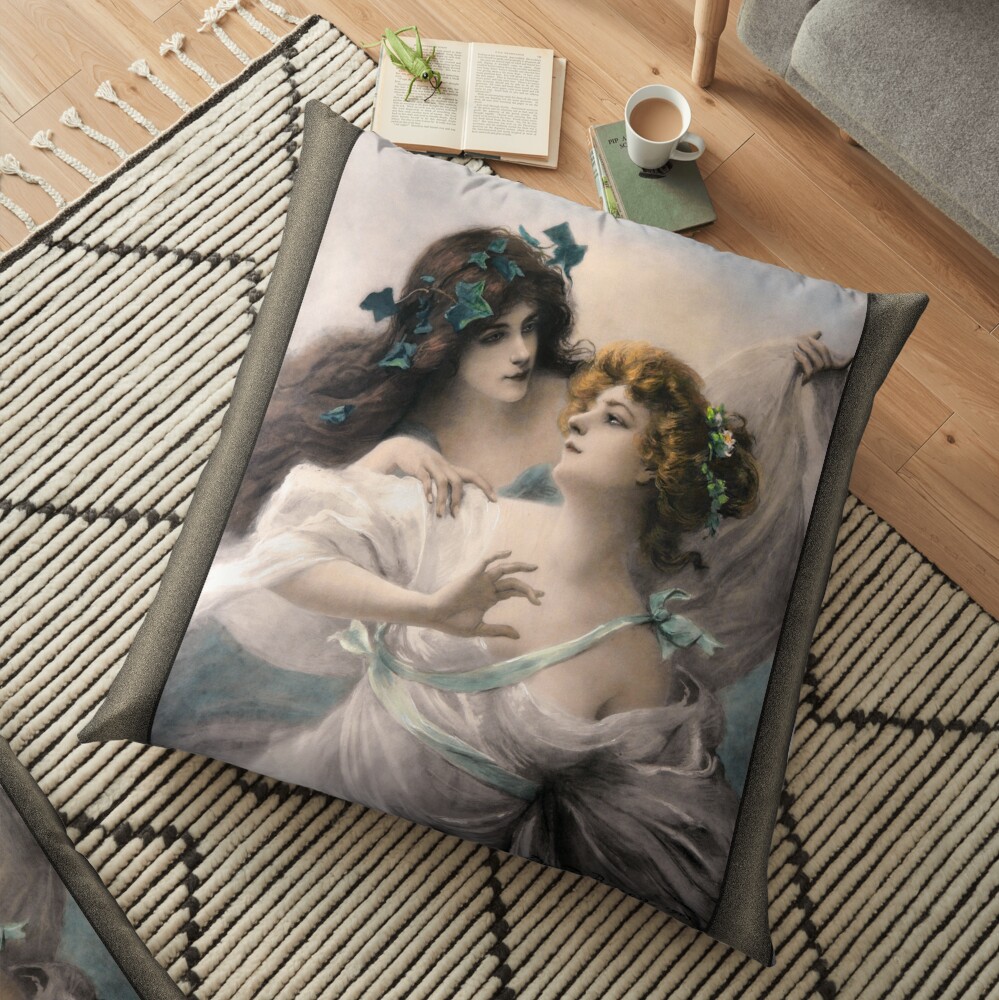 Edouard Bisson was born in Paris in 1856 and was a student of French Painter Jean-Léon Gérôme and his most gifted student. He was a painter of genre scenes, women's portraits and maritine scenes, and was part of the Late Academic Period.
Edouard Bisson artwork gained popularity around the 1900s, gaining many awards including a bronze medal at the Exposition Universelle in 1900 and he was made Chevalier de la Légion d'Honneur in 1908.
Bisson artwork is typical of the artwork of the Academic taste popular in Paris at the turn of the twentieth century, which reflected the beauty of women in La Belle Epoque.
He regularly exhibited at the Salon until his death in 1939, and his paintings were often reproduced by contemporary engravers and newspapers.